Reading Time:
2
minutes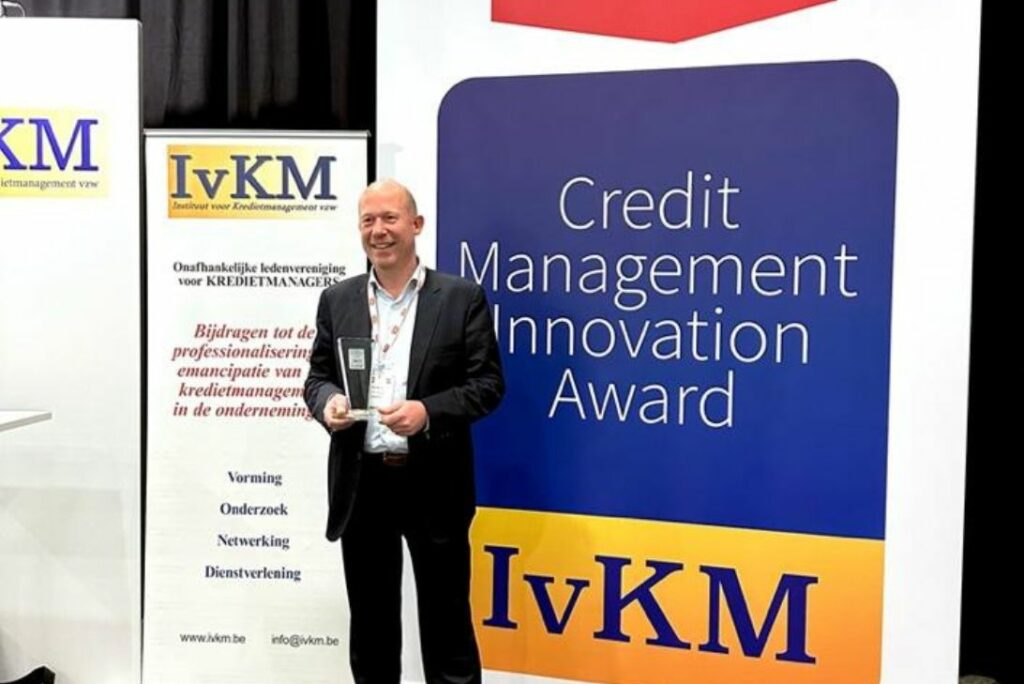 The verdict fell Thursday night at the Credit Expo Belgium event at De Montil in Affligem. We are chosen as Credit Management Innovation of 2023. Let's look back at this day together.
CREDIT EXPO: A key event for the Belgian Credit Management sector
On the Credit Expo Belgium event of which we are a partner, we came to meet the Credit and Collection Managers of Belgium on Thursday, 20 April. This event is an excellent opportunity to showcase all the solutions available to minimize credit risk, accelerate cash flow and maintain quality customer relationships.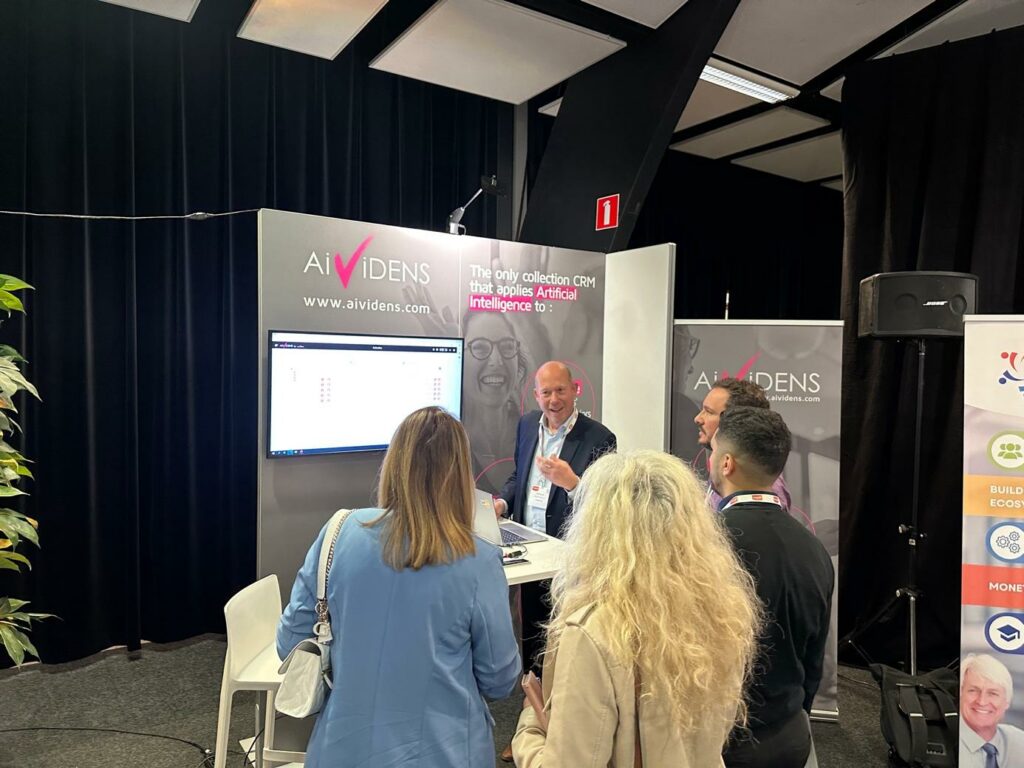 The day is punctuated by conferences, seminars, networking and the cherry on the cake: the "Credit Management Innovation Award", organized on the initiative of IvKM (Instituut voor kredietmanagement).
IvKM Credit Management Innovation Award 2023: a prestigious award
This unique prize, awarded by an independent jury composed of lvKM board members and chaired by Prof. Ludo Theunissen, is designed for companies whose innovation project has resulted in a positive and measurable improvement in credit management performance in Belgium.
Our solution was listed alongside:
– POM – Peace of Mind
– Twikey
– Legal square
– Credit People.eu in collaboration with Maatschappelijk Adviesbureau Purpose
"The projects nominated this year were very diverse, ranging from a conceptually innovative project promoting socially responsible debt collection to applications that use advanced AI technology to optimize applications. All nominees could also demonstrate that their project was relevant and delivered results.
We finally chose a company that has automated an important new aspect of debt collection using innovative and advanced techniques. The advanced estimation of payment terms using AI maximizes cash management: unique and innovative. Meanwhile, several companies have already implemented the application, which is a success story. So the choice fell on Aividens." Ludo Theunissen
Source : https://www.creditexpo.be/aividens-wint-credit-management-innovation-award-2023/
We are proud to have won this 2023 edition!
We are honoured to make a difference and provide concrete support to Credit and Collection Managers with our AI-powered collection CRM that capitalizes on customer insights to maximize their working capital.
With Aividens, we apply the latest Artificial Intelligence technologies to enable our users to regain control of their cash flow, thanks to real-time analysis of their customers' payment behaviors and anticipation of default risk.
Our solution gives the essential keys to Credit & Collection Managers to better decision-making and optimization of their collection strategy execution.
In figures, we can translate our actions into:
Reduction in the number of unpaid invoices: -32%
Operational efficiency improvement: +21%
Working capital optimization: +24%
"This award boosts us to redesign the collection landscape further. We have a lot of innovations coming up." Edouard Beauvois, CEO & Co-founder of AiVidens. 
---
Would you like to discover and be surprised by our AiVidens solution?