Reading Time:
2
minutes
On Thursday, June 22nd, we participated as partner in the Innovation Day organized by the AFDCC (Association Française des Credit Managers & Conseils). It was a marathon day, full of meetings, which ended most amazingly.
AiVidens was chosen Innovation 2023 by an audience of Credit Managers present in numbers for the occasion. Take a look back at this Innovation Day in three highlights.
8 companies for 8 innovations: a great test of the business innovation we offer with AiVidens
In total, we were 8 event partners that took turns presenting our respective innovations during the Innovation Speed Dating sessions. It was an intense moment, as in the space of 3 hours and 30 minutes Edouard Beauvois, CEO of Aividens, had the opportunity to:
pitch our Aividens solution eight times, addressing an issue well known to finance departments: "How to better organize and optimize the work of collection teams thanks to AI"
be challenged by the audience of Credit Managers during the Q&A session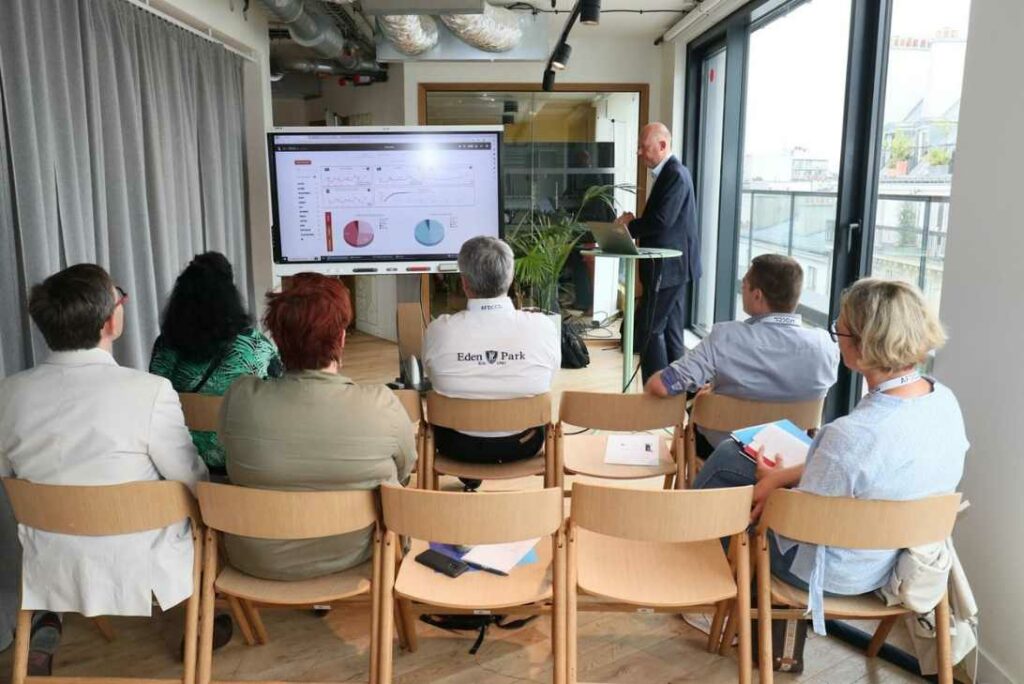 AiVidens wins the Innovation Award 2023
This award greatly satisfied the whole team as the competition was very tough. We were competing alongside renowned companies: Creditsafe, Sidetrade, Coface for Trade, Allianz Trade, Esker, Quadient and Spacivox and the audience was made up entirely of Credit Managers, our target audience.

This award further confirms that, in terms of business innovation, our solution meets the new needs of Credit Managers whose business is undergoing radical change. The main aim of the innovation we are developing is to assist them in this profound transformation.
An award announced in the presence of Luc Julia
The best part is that the award was announced in the presence of Luc Julia, co-creator of Siri, Apple's voice assistant, and one of the world's leading specialists in Artificial Intelligence.
A former vice-president of Samsung, in charge of innovation (2012-2021), he joined Renault in 2021 as scientific director.
Why did AiVidens' business innovation convince participants?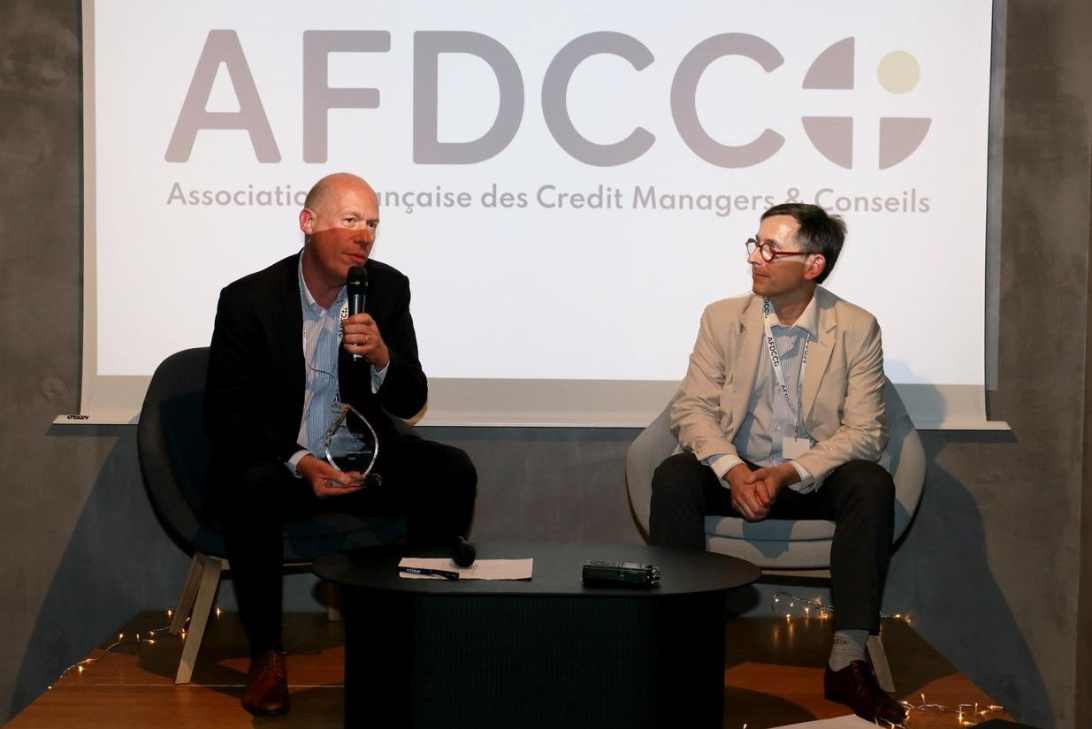 Our AI-based innovation responds to the new needs of credit management, which are as follows:
Better anticipation of payment behaviour
Better organization of collection teams' work
Precise prediction of cash forecasts
Optimization of time by going straight to the point, thanks to an impactful collection strategy
To be as close as possible to the customer to optimize management and increase customer satisfaction.
Our collection CRM uses Artificial Intelligence to analyze payment behaviour and risks, predict cash forecasts, optimize collection efforts.
Aividens assists Credit Managers by helping them maximize their company's working capital through a precise understanding of payment habits and a strategic prioritization of collection efforts based on these analyses of customer payment behavior.
The benefits include better allocation of resources, increased collection rates and reduced payment delays, boosting the performance of collection teams.
Teams can now focus on high-risk and/or high-recovery potential cases and maximize the results achieved.
---
Want to learn more? Check out the video below for a 3 minute overview of our solution.